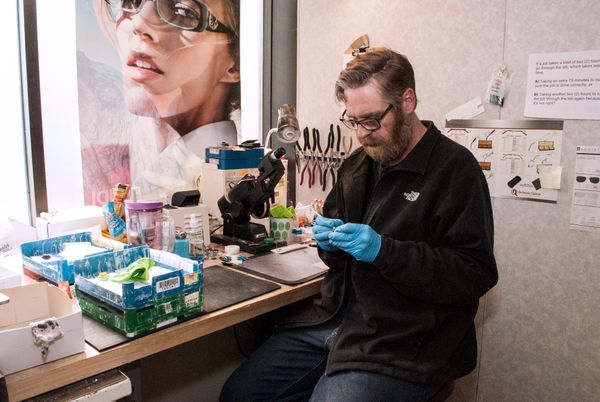 About Us
We have officially launched our new identity as RLab, though we are still proud of our Rochester Optical heritage. We've listened to our valued customer feedback over the years and are excited to present to you our new and improved lab. Not only have we invested in our equipment to produce even higher quality in products, we have also renovated the lab itself to provide space for that equipment and for us to continue to expand. We have spent several hours improving our policies, procedures and training programs so that we are continually striving toward providing you with the best in products and services.
We are still true to our independence and are proud to be one of the few remaining independent labs manufacturing in the USA. We provide wholesale solutions for eyecare professionals across the US and our full-service optical lab has the latest machinery for manufacturing a wide variety of innovative eyeglass products. With exclusive Free Form lens designs, custom edging and custom-made prescription lenses: we also offer FREE next-day shipping.
You can rest assured that we will handle any job with expert quality, service, and care. Our commitment is to you and you have our full support. Want to see our improvements for yourself? Contact us and schedule a tour! We'd love to have you here and show you what we are all about at RLab.